For excerpts, click on the links provided by each play
(more coming soon).
If you are interested in producing one of the plays,
please CONTACT US,
and we'll discuss the venue, logistics and royalties.


PLAYS AVAILABLE FOR RENTAL:
For a reading copy of the play, click on the title.
ON HOLD

Full length one-person show,
entire show or specific scenes available.
SAY GOODNIGHT

(10 min.)
INTERRUPTIONS
(Full-length)
For royalty rates, please email Gary Young:
artsy12@earthlink.net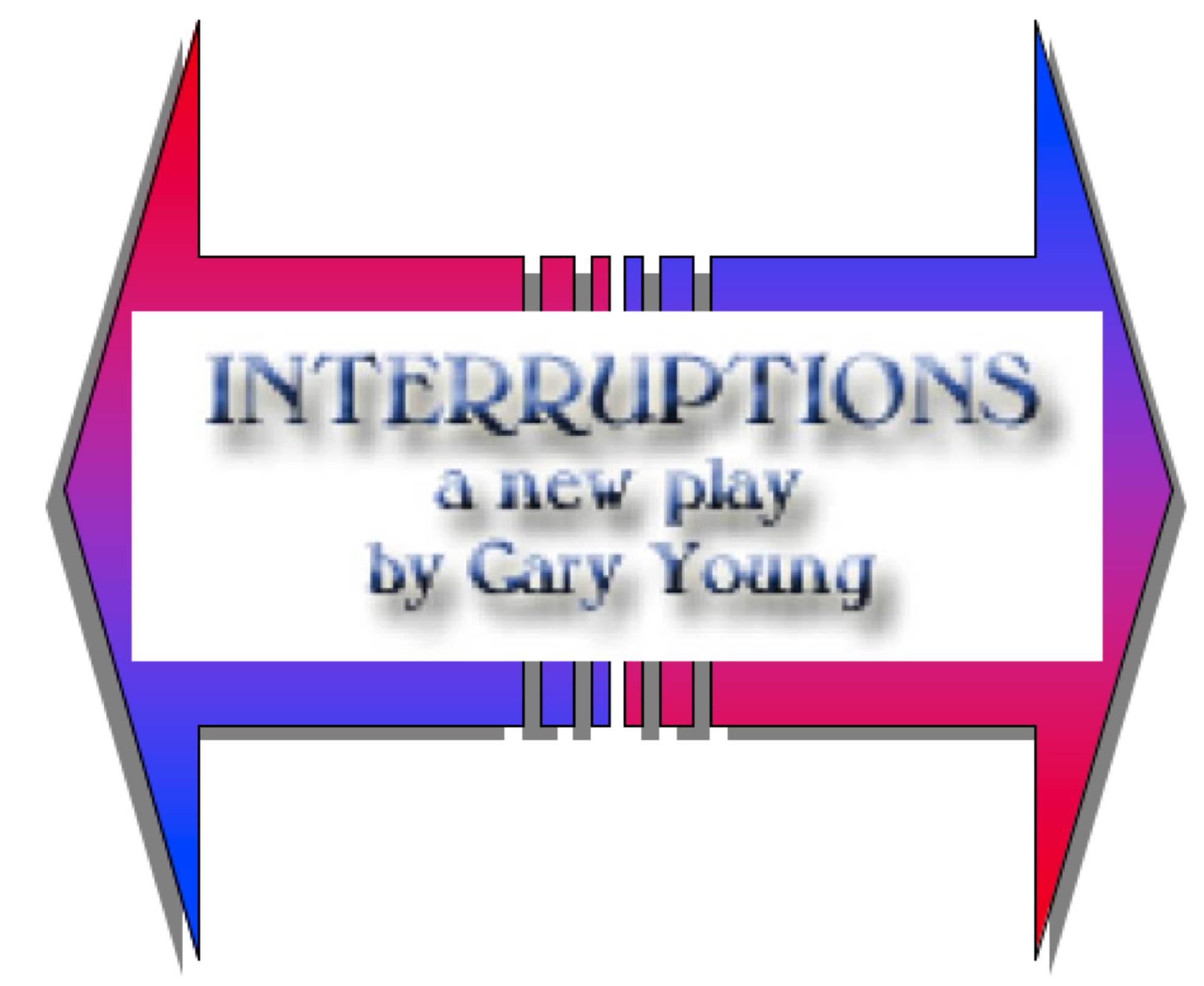 Interruptions - a life, a death, pizza, dancing and Murphy's Law
A serio-comic look at the plight of Bob, a recent young widower, dealing with
the death and celestial presence of his beloved wife, Linda. He is aided
unexpectedly by Zolton, a loony pizza salesman (or is he?) and Nancy, his
amorous and concerned sister-in-law. Further attempts to advance his road
to recovery are offered by the slightlly askew chums at his weekly support
group. Bob is given "permission" to grieve, and therefore, get well,
as he maneuvers through a succession of "Murphy's Laws."
Comedy-drama. 3 men, 7 women (with doubling)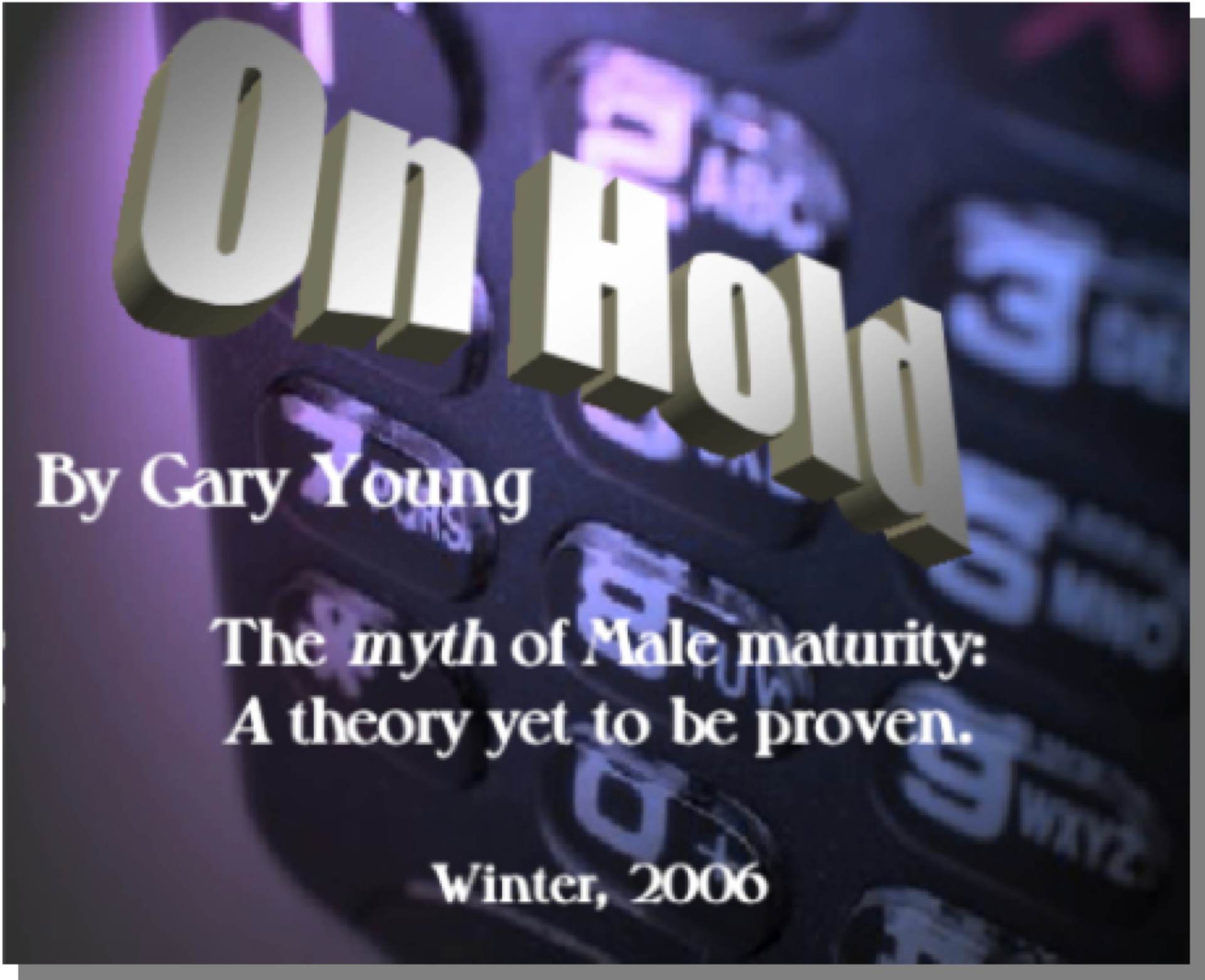 On Hold
A new play, written and originally performed by Gary Young.
Is there such a thing as male maturity? Can you sum up a life and fix everything with one phone call to a pop psychologist? Five characters tackle this while on the telephone, on hold, waiting to speak to a radio pop-psychologist. We gather a bit of
insight and have some fun as we nurture this man through his own "stuff."
Full-length comedy-drama, with separate segments.
I'm a Shoe
On a cruise ship, the wrong person dies, the wrong person takes charge,
the wrong jewels are stolen, and the wrong person has to disappear.
One-act, comedy.
Sig Alert
On the highway to Las Vegas. An unusual roadblock, causes surprising interactions.
One-act, comedy-mystery.
The Tenor
A wasteland full of riches just out of reach.
One-act drama.
Time's Up
In an Egyptian tomb. Who do you expect to meet in such a place? Think again.
One-act comedy.
Cartoon Heroes
Super? Real? Imagined? Where does our real strength come from?
One-act dramedy.
Chabanais
France, 1890. The nightlife and absinthe.
Based on the photographic essays of Brassai.
One-act drama.
Say Goodnight
A father and son coming to grips with father/son communication,
emotional conflicts, mortality, and messy eating.
Ten-minute comedy-drama.
Who's on Left
The Cubs and the Red Socks pair of in the ultimate world series.
What could go wrong? It does.
Ten-minute comedy.
Rehearsing the Dutchman
Caught between the Actor's Dream and the perpetual rehearsal,
two people battle their way to their art.
Ten-minute comedy-drama.
The Godfather's Waiter
Michael Corleone, Sollozzo, and the Police Captain McCluskey...
well, actually the waiter that served them that night; he's a person too!
Ten-minute Comedy-drama.
Jumpers
It's not the ledge that's the problem. It's the housekeeping service.
One-minute comedy-drama.


~~Other ten-minute and one-act plays~~
The Rose Garden
I See Living People
The Herbalist
Collectables
Dreams
Antiques
Satira
Red Head


Don't Ask your Mother; She Doesn't Know a Damn Thing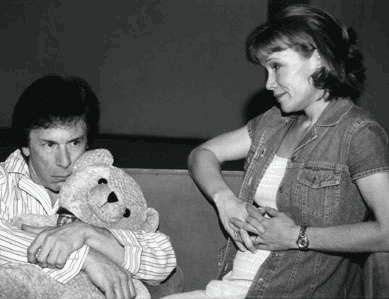 "Outstanding." John F.Kennedy Center, Washington, D.C.
"Ingenious stage business..."Washington Post
"...moved to tears and laughing up a storm...an amazing release." Joan Webb
"Accurately conveys many universal ideas." Tolucan
"...charming, funny, loveable." Sr. Opportunities
"Member's pick" On the House
"...succeeds beautifully." Entertainment Today
"...truly unique vision." NoHo News
"...entertaining and bittersweet." Our House
If life is lived forward and understood backwards, life is definitely off-kilter for Bob, who has lost his 36 year old wife after a long battle with breast cancer. The two had been inseparable, and he took the loss badly, spending long hours in bed, vegetating. Linda, his deceased wife, does not like what she is seeing. She may have died, but that doesn't keep her from getting angry at Bob's lack of recovery. She visits him in a series of more than vivid dreams, and suggests, cajoles, and finally conjures a plan that is definitely a little wacky, and perhaps might not work exactly as she planned. Well, just because she is dead does not mean that she is perfect, causing a few surprises and unexpected twists of plot
Originally produced at the Kennedy Center in Washington, D.C., the work was inspired by the loss of the star and playwright's first wife at the age of 39. When Mr. Young found that there was very little information that would help young widows and widowers, he decided to change the original focus of the play to reflect this surprisingly common condition. The people in this play are fictional, as well as composites of his experiences and the experiences of many others in the same situation, who he met through support groups and "fix ups." Although the humor may be slightly 'politically incorrect,' the problems are accurate and the ideas universal, even if, in this case, the fix is more than a little unorthodox! The work of recovery is difficult. If you keep your instinct for survival and your sense of humor, you can reassemble your life. It will be different than before, but it can be good on its own terms.
The antic and socio-serious play has impacted many individuals and the east coast premiere was hailed by the Washington Post for "...ingenious stage business" and praised as "outstanding" by the Kennedy Center.
Directed in Hollywood by the Tony award nominated Marcia Rodd, known for her acting on Broadway, off-Broadway, Film, TV (Mash, Maude, Lou Grant, Night Court, All in the Family, ETC!).